Azamara Quest - Adriatic Wonders Voyage
Italy, Croatia, Montenegro & Slovenia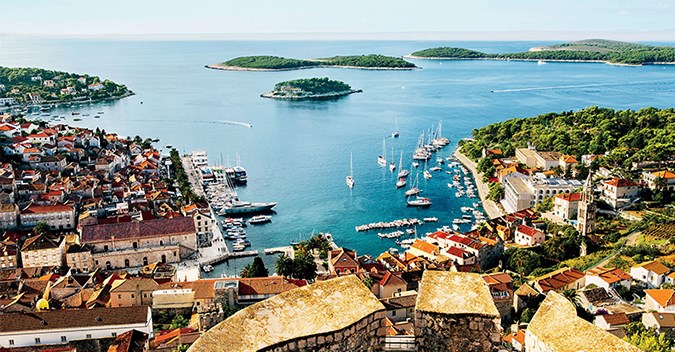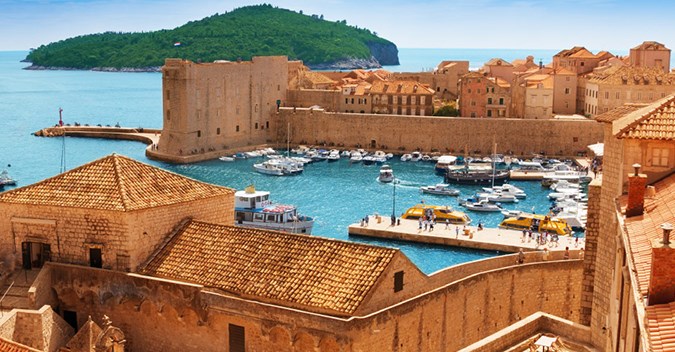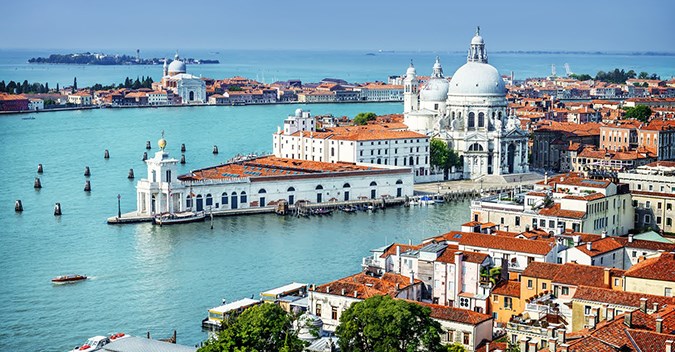 Highlights
Begin in Venice and spend the day exploring its romantic waterways and St. Mark's Square before a breathtaking sunset departure from port. In Ravenna, visit the Mausoleum of Galla Placidia and the stunning mosaics.
Next up is Hvar, where you can stroll lavender fields, relax on pristine beaches and tour a vineyard. The city of Kotor in Montenegro offers maze-like cobblestone streets lined with bars, restaurants, shops, and hidden piazzas.
Off to Dubrovnik to find paradise behind the massive stonewalls that protect winding streets, charming squares, and red-roofed buildings dating back to the 7th century. In Koper you'll explore this gateway to intercontinental adventures.
Saturday

Venice (Italy)

-

17:00
Sunday

Ravenna (Italy)

08:00

18:00
Monday

Hvar (Croatia)

08:00

20:00
Tuesday

Kotor (Montenegro

)

09:00

22:00
Wednesday

Dubrovnik (Croatia)

08:00

17:00
Thursday

Koper (Slovenia)

13:00

22:00
Friday

Venice (Italy)

09:00

-
Saturday

Venice (Italy)

-

-
STARTING PRICE

$2799

DURATION

7 nights

DEPARTURE DATES

EMBARKATION PORTS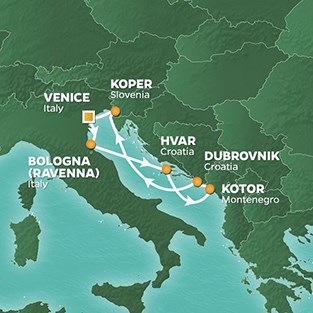 Send Your Request