Azamara Journey - Circle Cuba Voyage
Florida, Cuba, Grand Cayman & Mexico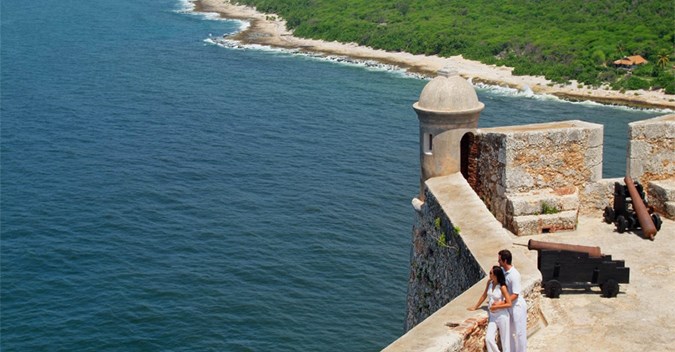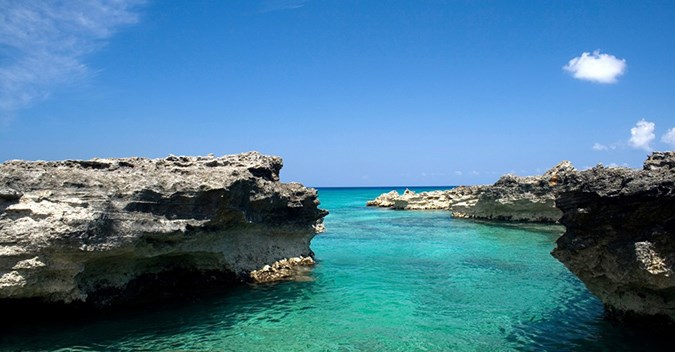 Highlights
Santiago de Cuba rich colonial history, architecture, and lush parks that beg to be explored by foot or horse-drawn carriage.
Cienfuegos, cross the castle drawbridge and explore Castillo de Jagua, and embrace the city's warm tropical breezes.
George Town, where you can enjoy shopping in the most cosmopolitan city. Sail, kayak, or snorkel and enjoy Seven Mile Beach, one of the top beaches in the world.
Cozumel where you can do everything from water sports, shopping & trying local dishes.
Finally, get ready for two nights in the Cuban capital of Havana.
Saturday

Miami (Florida)

-

17:00
Monday

Santiago de Cuba (Cuba)

08:00

16:00
Tuesday

Cienfuegos (Cuba)

13:00

18:00
Thursday

Cozumel (Mexico)

14:00

-
Friday

Cozumel (Mexico)

-

18:00
Saturday

Havana (Cuba)

18:00

-
Monday

Havana (Cuba)

-

15:00
Tuesday

Miami (Florida)

07:00

-
STARTING PRICE

$3099

DURATION

10 nights

DEPARTURE DATES

EMBARKATION PORTS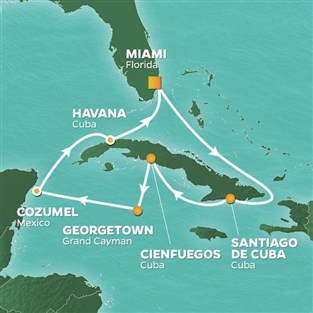 Send Your Request