Costa Luminosa - Singapore, Malaysia, Thailand, Sri Lanka, India, United Arab Emirates, Oman, Jordan, Greece & Italy
Singapore, Klang, Phuket, Colombo, Cochin, Mormugao, Bombay/Mumbai, Dubai, Muscat, Aqaba, Piraeus/Athens, Katakolon/Olympia & Venice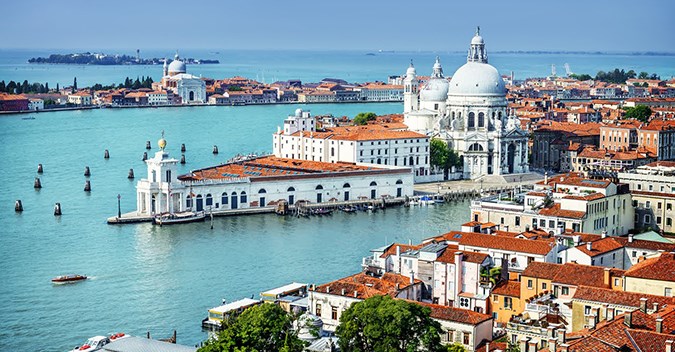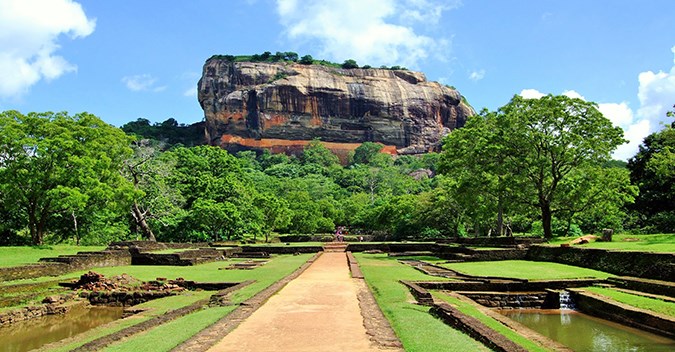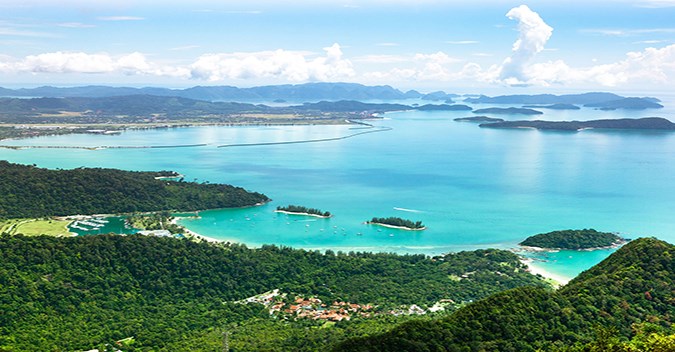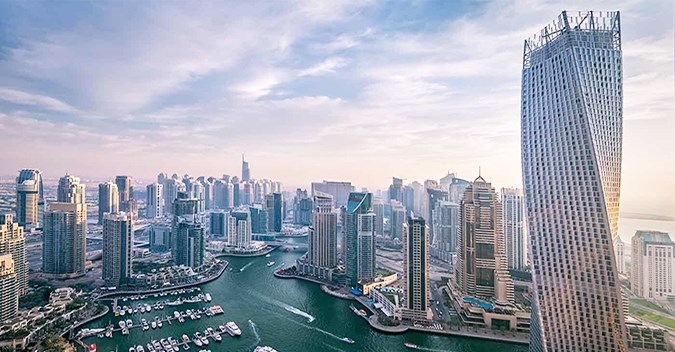 Highlights
The opportunity to book only 32 nights cruise, from Singapore to Italy, a segment of 109 nights World Cruise.
The Mediterranean offers an amazing combination of beaches, history and lively culture. 
A thrilling journey that will take Costa guests on a tour of the most wonderful sights on the planet and visiting more than 14 destinations before arriving to Venice on 27 April. A dream that comes true for all travelers and cruise enthusiasts who will be able to enjoy the unique experience of circumnavigating the globe around one month.
From one end of this great earth to the other, you will travel via the luxury of a cruise ship.
Day 1

Singapore (Singapore)

-

-
Day 2

Singapore (Singapore)

-

17:00
Day 4

Penang (Malaysia)

08:00

18:00
Day 5

Phuket (Thailand)

08:00

-
Day 6

Phuket (Thailand)

-

18:00
Days 7 & 8

Cruising (2 days)

-

-
Day 9

Colombo (Sri Lanka)

08:00

18:00
Day 10

Cochin (India)

12:00

-
Day 11

Cochin (India)

-

13:00
Day 12

Mormugao (India)

10:00

19:00
Day 13

Bombay/Mumbai (India)

10:30

-
Day 14

Bombay/Mumbai (India)

-

21:00
Days 15 & 16

Cruising (2 days)

-

-
Day 17

Dubai (UAE)

08:00

-
Days 18

Dubai (UAE)

-

13:00
Day 19

Muscat (Oman)

08:00

-
Day 20

Muscat (Oman)

-

06:00
Day 21, 22, 23, 24 & 25

Cruising (5 days)

-

-
Day 26

Aqaba (Jordan)

09:00

22:00
Days 27, 28 & 29

Cruising (3 days)

-

-
Day 30

Piraeus/Athens
(Greece)

06:00

18:00
Day 31

Katakolon/Olympia
(Greece)

10:00

19:00
Day 33

Venice (Italy)

09:00

-
STARTING PRICE

$2688 or €2239

DURATION

32 nights

DEPARTURE DATES

EMBARKATION PORTS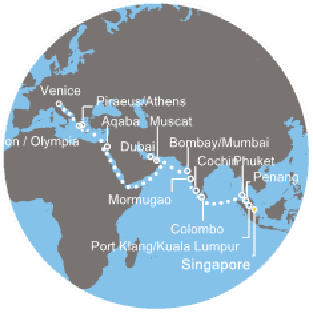 Send Your Request