Costa Fortuna - Netherlands, Norway & Germany
Amsterdam Ijmuiden, Kristiansand, Haugesund, Andalsnes, Olden, Bergen, Bremerhaven & Amsterdam Ijmuiden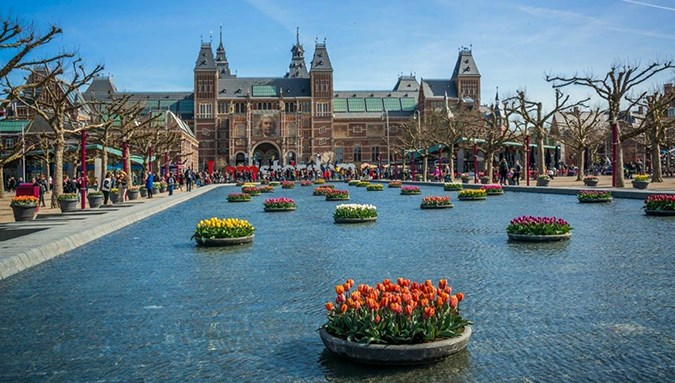 Highlights
Golden Age canals lined by tilting gabled buildings are the backdrop for Amsterdam's treasure-packed museums, vintage-filled shops and hyper-creative drinking, dining and design scenes

Bergen is a beguiling city. Colorful houses creep up the hillsides, ferry-boats flit around the fjords, and a cluster of excellent art museums.

Bremerhaven's waterfront Havenwelten area, with its old ships, rusty docks and glistening modern buildings.
Sunday

Kristiansand (Norway)

08:00

18:00
Monday

Haugesund (Norway)

08:00

17:00
Tuesday

Molde (Norway)

09:00

18:00
Wednesday

Andalsnes (Norway)

07:00

16:00
Thursday

Olden (Norway)

08:00

17:00
Friday

Bergen (Norway)

08:00

17:00
Sunday

Bremerhaven (Germany)

08:00

17:00
Monday

Amsterdam 

Ijmuiden

(Netherlands)

08:00

-
STARTING PRICE

$1043 or €869

DURATION

10 nights

DEPARTURE DATES

EMBARKATION PORTS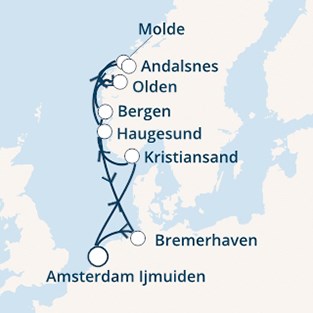 Send Your Request
Book Online