Costa Favolosa - Scotland, Ireland, England, Germany, Belgium & Netherlands
Amsterdam Ijmuiden, Newcastle upon Tyne, New Haven/Edinburgh, Invergordon, Oban, Belfast, Cork, Harwich, Bremerhaven, Bruges & Amsterdam Ijmuiden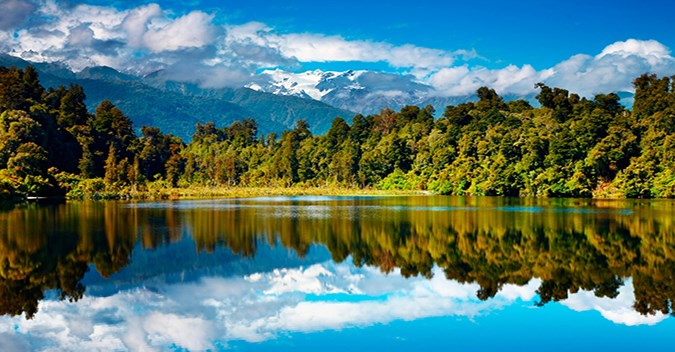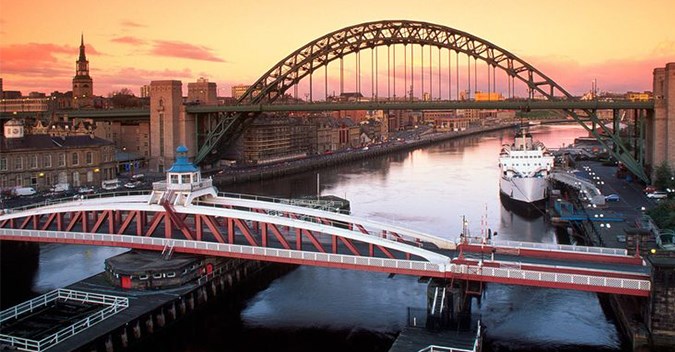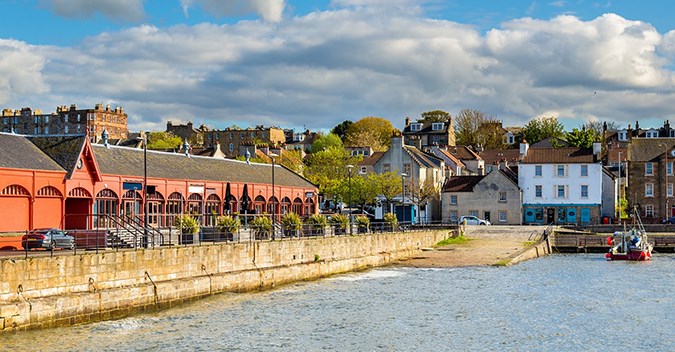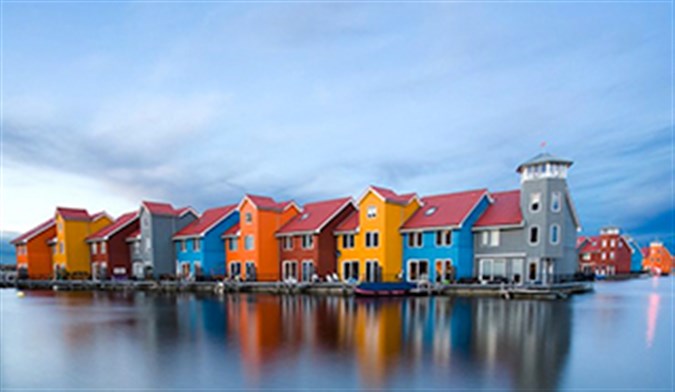 Highlights
Harwich was created by a storm surge in the 1100s, a quirk of fate that gave rise to the area's long and fascinating seafaring history. An enjoyable way to discover the historic town is to follow its Maritime Heritage Trail. From Ha'Penny Pier Visitor Centre on the Quay there are guided walking tours throughout the summer.
A trip to Iceland is not complete without a trip to the Blue Lagoon. It is a geothermal hot spring which feels like you are in the most soothing bath of your life. 
Scotland is the land where ancient castles guard misty lochs and wild deer roam heather-flecked hillsides.
Tuesday

NEWCASTLE upon Tyne (UK)

08:00

20:00
Wednesday

New Haven/Edinburgh (Scotland)

07:00

18:00
Thursday

Invergordon (Scotland

)


08:00

18:00
Saturday

Oban (UK)

08:00

19:00
Sunday

Belfast (Ireland

)

07:00

17:00
Monday

Cork (Ireland)

10:00

19:00
Wednesday

Harwich (UK)


08:00

21:00
Friday

Bremerhaven (Germany)

07:00

14:00
Saturday

Bruges (Belgium)

10:00

18:00
Sunday

Amsterdam

 Ijmuiden 

(Netherlands)

08:00

-
STARTING PRICE

$1349 or €1349

DURATION

14 nights

DEPARTURE DATES

EMBARKATION PORTS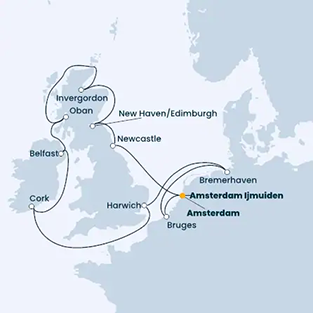 Send Your Request
Book Online