Costa Fortuna - Netherlands, Scotland, Iceland, Germany
Amsterdam Ijmuiden, Lerwick, Seyðisfjörður, Akureyri, Isafjord, Grundafjord, Reykjavik, Kirkwall, Invergordon, Bremerhaven, Amsterdam Ijmuiden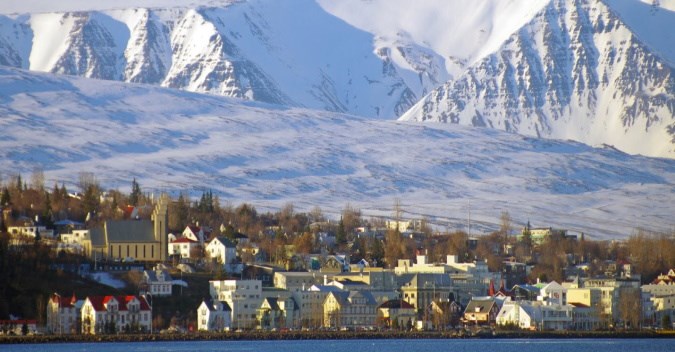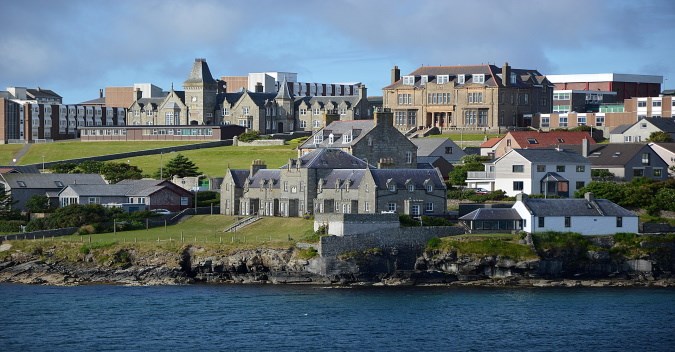 Highlights
Amsterdam is not only a city: it is one of the places of Impressionism and the heart of Flemish painting, with its beautiful canals and the kindness of the Dutch.

The Shetland Islands are the ultimate expression of Scotland: vast expanses of green, the dark sea that hits the cliff and clean air scented with musk. 

Iceland and its black-sand beaches are at your disposal as soon as we dock in the port of Grundarfjordur. The town has become famous thanks to its particular shape and the famous mountain Kirkjufell, which stands proudly skyward.
Sunday

Amsterdam

Ijmuiden 

(Netherlands)

-

17:00
Thursday

Seyðisfjörður (Iceland)

08:00

19:00
Friday

Akureyri (Iceland)

09:00

19:00
Saturday

Isafjord (Iceland)

09:00

21:00
Sunday

Grundafjord (Iceland)

08:00

20:00
Monday

Reykjavik (Iceland)

07:00

19:00
Wednesday

Kirkwall (Scotland)

13:00

20:00
Thursday

Invergordon (Scotland)

08:00

19:00
Saturday

Bremerhaven (Germany)

08:00

17:00
Sunday

Amsterdam

Ijmuiden 

(Netherlands)

08:00

-
STARTING PRICE

$2315 or €1929

DURATION

14 nights

DEPARTURE DATES

EMBARKATION PORTS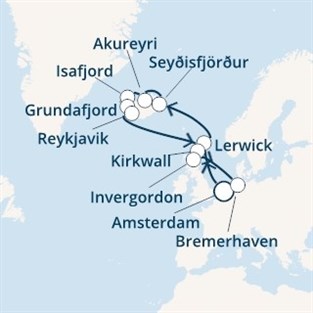 Send Your Request
Book Online