Costa Pacifica - Italy, France, Spain, Morocco & The Azores
Savona, Marseilles, Barcelona, Casablanca, Praia da Vitoria, Ponta Delgada, Malaga & Savona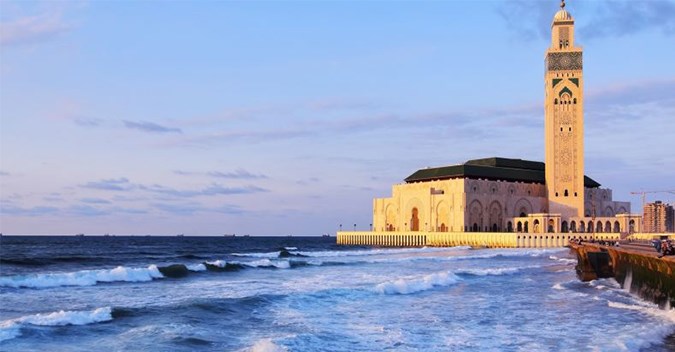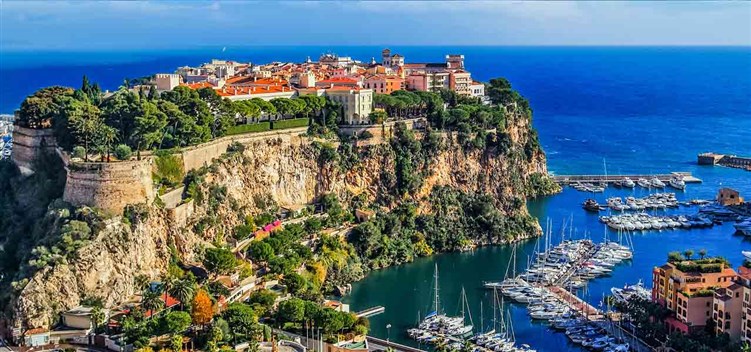 Highlights
A cruise vacation allows you to visit many fascinating destinations while only having to unpack and pack your bags once.
Malaga is a world apart from the adjoining Costa del Sol; a modern yet historic city, it still has the atmosphere and swagger of a Mediterranean port.
The tours provide you with a unique insight into the history of the region, the culture of the people and the beauty of the natural landscape.
Friday

Savona (Italy)

-

16:30
Saturday

Marseilles (France)

08:00

18:00
Sunday

Barcelona (Spain)

08:00

16:00
Tuesday

Casablanca (Morocco)

08:00

21:00
Sunday

Ponta Delgada (The Azores

)

-

22:00
Wednesday

Malaga (Spain)

09:00

14:00
Friday

Savona (Italy)

10:00

-
STARTING PRICE

$1247 or €1039

DURATION

14 nights

DEPARTURE DATES

EMBARKATION PORTS

Savona
Marseilles
Barcelona
Malaga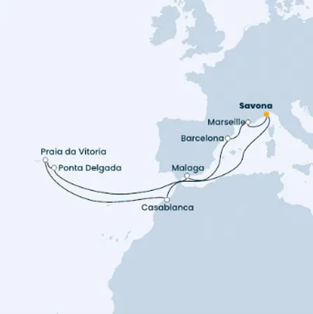 Send Your Request
Book Online