Renaissance

Deluxe

5 Stars

Oum El Seid

H/B

$445

$340

$355

$260

$325

 

Deluxe

5 Stars

Oum El Seid

A/I

$490

$385

$370

$260

$325

 
RENAISSANCE

Premium Sea View

5 Stars

Oum El Seid

H/B

$460

 

$370

 

$355

 

$260

$325

 

Premium Sea View

5 Stars

Oum El Seid

A/I

$490

 

$400

 

$385

 

$260

$325
Novotel Beach

Standard

5 Stars

Naama Bay

B/B

$415

$370

$355

$260

$325

 
Novotel Palm

Standard

5 Stars

Naama Bay

A/I

$475

$400

$385

$260

$325

 
Movenpick

Classic partial sea view

5 Stars

Naama Bay

B/B

$490

 

$385

$370

$260

$325

 
Coral Sea Sensatori

Standard

5 Stars

Ras Nasrani

B/B

$475

$400

$385

$260

$325

 

Sea View

5 Stars

Ras Nasrani

B/B

$520

$415

$400

$260

$340

 
Hyatt Regency

Sea view

5 Stars

Garden's Bay

B/B

$535

$400

$385

$325

N/A

 

Sea front

5 Stars

Garden's Bay

B/B

$595

 

$430

$415

$325

N/A

 
Hilton Water Falls

Standard

5 Stars

Oum El Seid

A/I

$505

$415

$400

$260

$325

 
B/B= Breakfast - H/B= Breakfast and Dinner - A/I= All Inclusive - SAI= Soft All Inclusive - UAI= Ultra All Inclusive
Send Your Request
Rates Include
Round trip air ticket.
Hotel accommodation with meals as indicated.
Transfer on arrival and departure.
Travel insurance.
Egyptian visa for Lebanese nationality.
Meet and assist by our representative and local agent.
Rates Do Not Include
Travel cancelation insurance: $10 per person.
Download PDF
Download Pdf
STARTING PRICE

$340

AIRPORT

Egypt

DURATION

3 nights, 4 nights

DEPARTURE DATES

Monday: 17 April 2017
Tuesday: 18 April 2017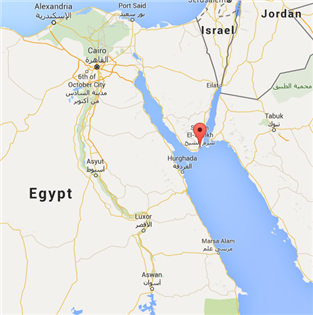 Send Your Request

HERTZ GSA for outbound reservations from Lebanon.