Costa Victoria - Italy, Spain & Balearic Island
Savona, Toulon, Tarragona, Ibiza, Palma De Mallorca, Port Mahon, Ajaccio, Olbia-Emerald Coast, Naples, Portoferraio & Savona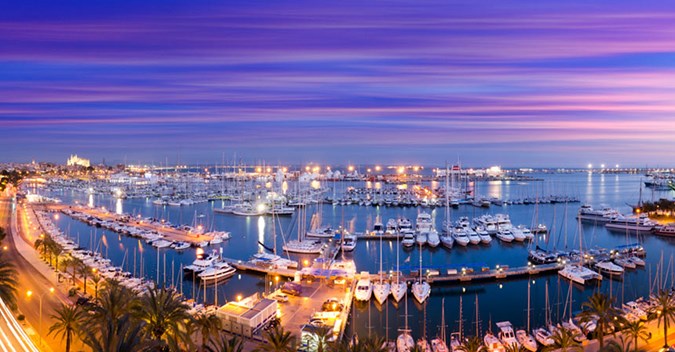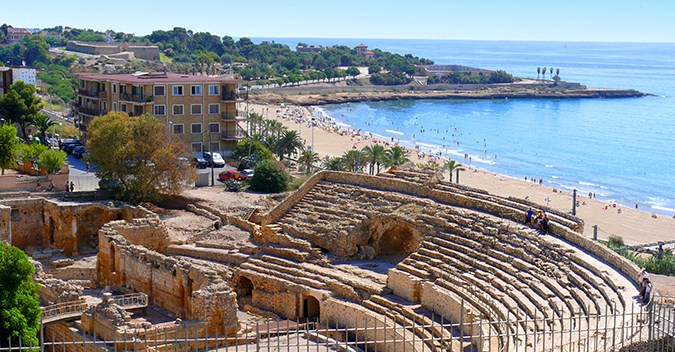 Highlights
Costa Victoria was fully renovated in March 2018.
Energy-generating voyage : The sun lights ignites the Western Mediterranean illuminating its beauty and all its vitality. The coasts and the islands offer a progression of historical and yet fashionable cities that will win you over with their charm and entertainment.
Explore the beautiful cities of Italy & Spain. A journey through culture and entertainment.
Day 1

Savona (Italy)

-

17:00
Day 2

Toulon (France)

09:00

16:30
Day 3

Tarragona (Spain)

09:30

18:00
Day 4

Ibiza (Spain)

08:00

23:59
Day 6

Port Mahon (Menorca)

08:00

18:00
Day 7

Ajaccio (Corsica)

08:00

20:00
Day 8

Olbia-Emerald Coast
(Italy)

08:00

20:00
Day 10

Salerno (Italy)

08:00

17:00
Day 11

Portoferraio (Italy)

09:00

18:00
Day 12

Savona (Italy)

08:00

-
STARTING PRICE

$732 or €609

DURATION

11 nights

DEPARTURE DATES

EMBARKATION PORTS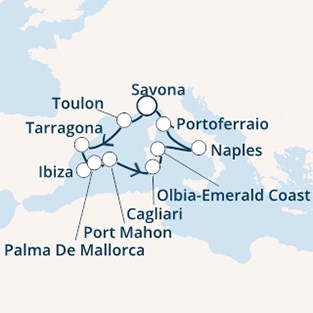 Send Your Request
Book Online