Azamara Quest - Rivieras & Hideaways Voyage
Monaco, Italy, Corsica, France & Spain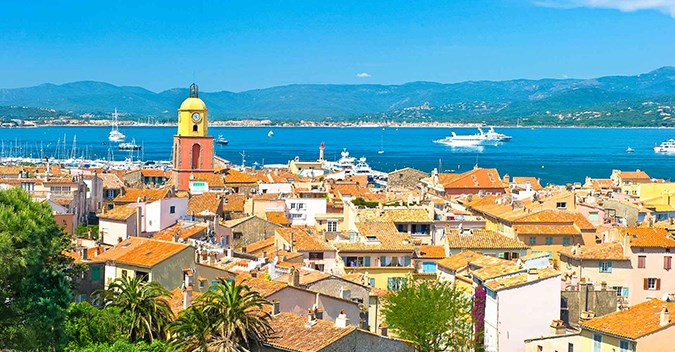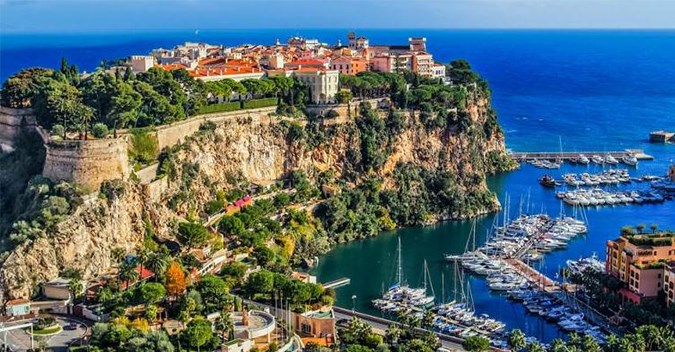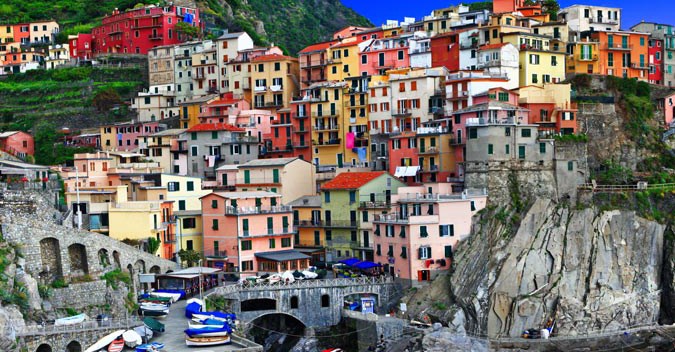 Highlights
Monte-Carlo, Monaco begins this voyage in opulent fashion. The glamorous city buildings, private yachts, and high-end sports cars will greet you upon arrival. 
The ship stays late in Saint-Tropez, the heart of the French Riviera. And stays late again in Provence, allowing you to wander in Marseille or venture out to Avignon.
Sail to Sète, where entrants to America's Cup come to practice. Then to the island of Mallorca: gorgeous landscapes, magnificent Gothic cathedral, old Arab Quarter and fine shops. Finally to Valencia, the birthplace of paella, and you're probably hungry by now. Then on to Barcelona, for an overnight that concludes your voyage. Don't forget to sample some croquettes.
Thursday

Monte Carlo (Monaco)

-

18:00
Saturday

Calvi, Corsica (France)

08:00

22:00
Sunday

Saint Tropez (France)

08:00

23:00
Tuesday

Sete (France)

08:00

17:00
Thursday

Valencia (Spain)

08:00

19:00
Friday

Barcelona (Spain)

08:00

-
Saturday

Barcelona (Spain)

-

-
STARTING PRICE

$2999

DURATION

9 nights

DEPARTURE DATES

EMBARKATION PORTS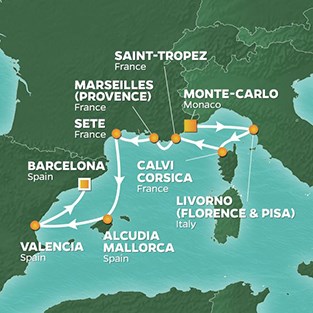 Send Your Request