Costa Fascinosa - Argentina, Brazil, Canary, Spain, France & Italy
Buenos Aires, Rio de Janeiro, Salvador de Bahia, Maceio, St. Cruz de Tenerife, Malaga, Marseilles & Savona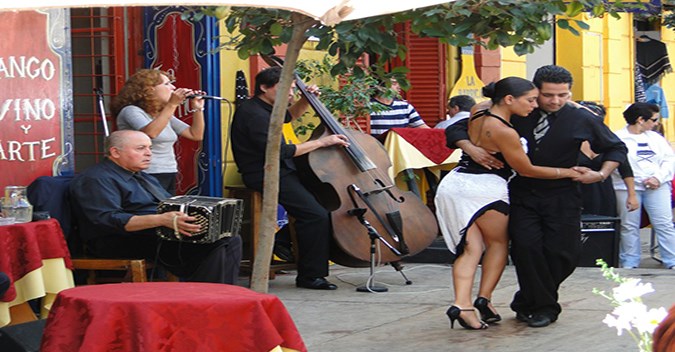 Highlights
Costa Fascinosa is definitely the most glamorous ship in the fleet.
Wake each morning with a new exciting port of call at your doorstep, where you can partake in one of our expert guided tours and cruise shore excursions.
The tours provide you with a unique insight into the history of the region, the culture of the people and the beauty of the natural landscape.
Wednesday

Buenos Aires (Argentina)

-

17:00
Saturday

Rio de Janeiro (Brazil)

09:00

19:00
Tuesday

Maceio (Brazil)

13:00

19:00
Tuesday

St. Cruz de Tenerife
(Canary Islands)

09:00

17:00
Thursday

Malaga (Spain)

14:00

20:00
Saturday

Marseilles (France)

13:00

18:00
Sunday

Savona (Italy)

09:00

-
STARTING PRICE

$719 or €599

DURATION

18 nights

DEPARTURE DATES

EMBARKATION PORTS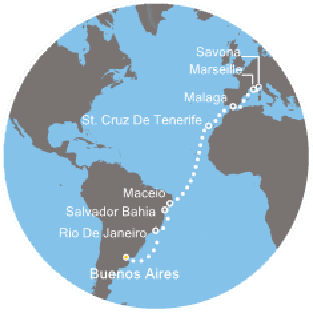 Send Your Request