Costa Fortuna - Netherlands, Belgium, England, Spain, Portugal, Balearic Islands, France & Italy
Amsterdam Ijmuiden, Bruges, Dover, Le Havre, La Coruna, Vigo, Lisbon, Cadiz, Malaga, Palma de Mallorca, Barcelona, Marseilles & Savona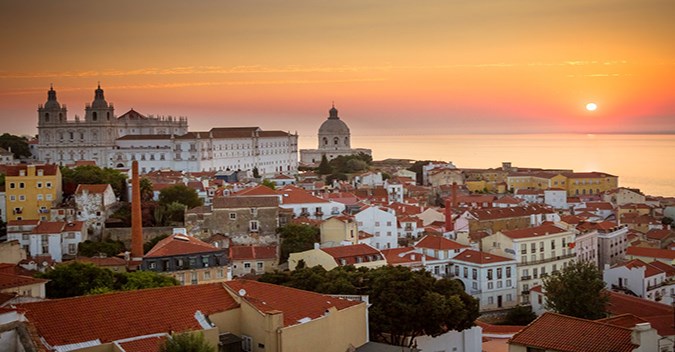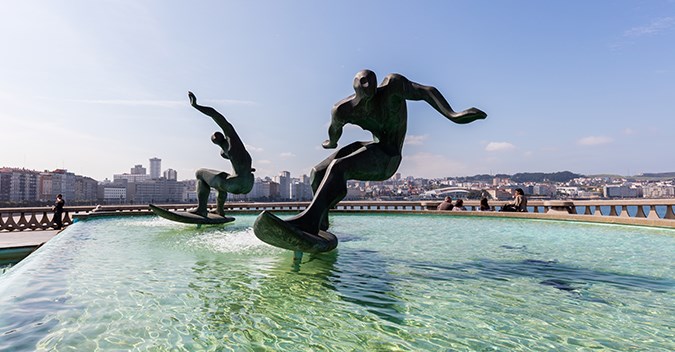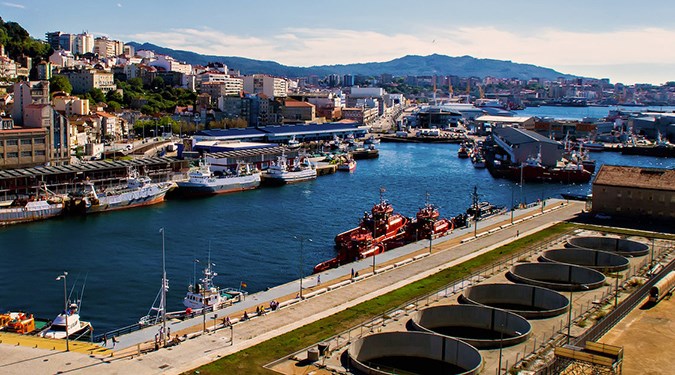 Highlights
La Coruña is a port city and beachy hot spot; a historic city and a proud modern metropolis with a fine food scene and buzzing nightlife.
Head to Lisbon for a stunning mix of ancient sites and modern wonders: from a 16th century Moorish castle to the largest aquarium in Europe.
Barcelona is an enchanting seaside city with boundless culture, fabled architecture and a world-class drinking and dining scene.
Saturday

Amsterdam Ijmuiden 

(Netherlands)

-

20:00
Sunday

Bruges (Belgium)

08:00

21:00
Monday

Dover (England)

07:00

19:00
Tuesday

Le Havre (France

)

08:00

19:00
Thursday

La Coruna (Spain) 

09:00

19:00
Friday

Vigo (Spain)

08:00

18:00
Saturday

Lisbon (Portugal)

08:00

17:00
Sunday

Cadiz (Spain)

09:30

20:00
Monday

Malaga (Spain)

08:00

18:00
Thursday

Barcelona (Spain)

08:00

18:00
Friday

Marseilles (France)

09:00

18:00
Saturday

Savona (Italy)

09:00

-
STARTING PRICE

$1032 or €859

DURATION

15 nights

DEPARTURE DATES

EMBARKATION PORTS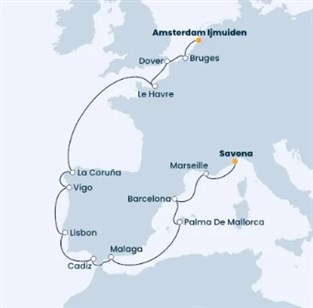 Send Your Request
Book Online