Costa Fortuna - Netherlands, Norway, Germany
Amsterdam Ijmuiden , Bergen, Geiranger, Hellesylt, Molde, Olden, Alesund, Bremerhaven & Amsterdam Ijmuiden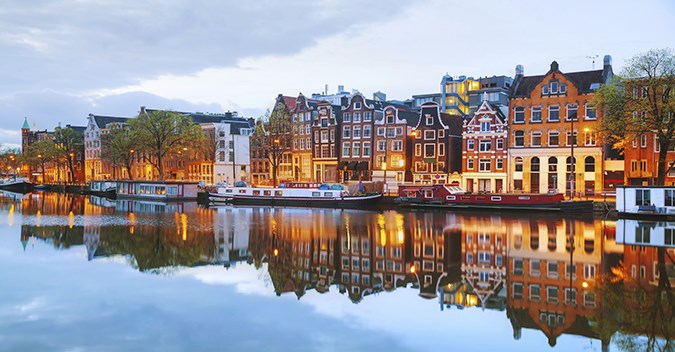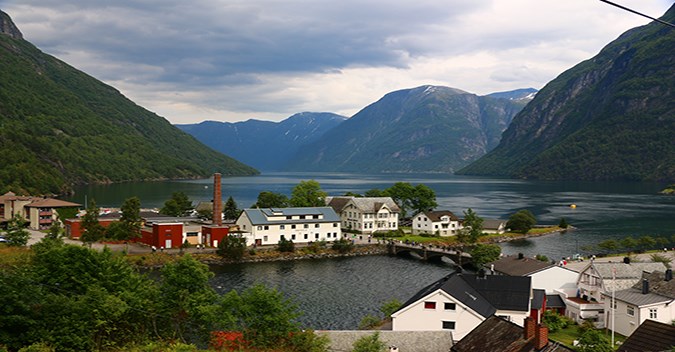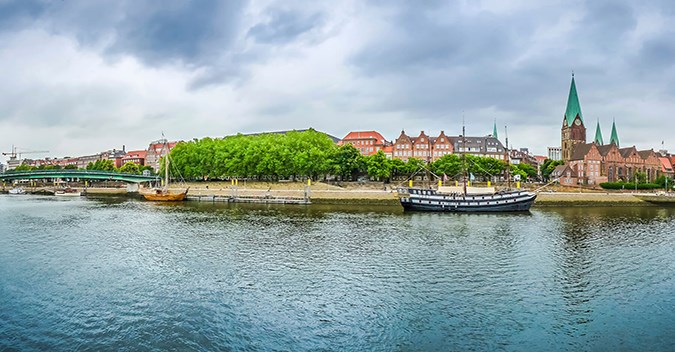 Highlights
Bergen is a beguiling city. Colourful houses creep up the hillsides, ferry-boats flit around the fjords, and a cluster of excellent art museums provide a welcome detour in case Bergen's notoriously fickle weather sets in.
Hellesylt is a rewarding place to visit and offers an excellent stopover en route to the Geiranger fjord.

Bremerhaven's waterfront Havenwelten area, with its old ships, rusty docks and glistening modern buildings pointing to a recent re-imagining of its harbour as a place to play and learn.



Day 3

Bergen (Norway)

08:00

17:00
Day 4

Geiranger

 (Norway)

08:00

15:00
Day 4

Hellesylt

 (Norway)

17:00

18:00
Day 5

Molde

 (Norway)

09:00

18:00
Day 6

Olden (Norway)

08:00

18:00
Day 7

Alesund (Norway)

06:00

18:00
Day 9

Bremerhaven (Germany)

08:00

17:00
Day 10

Amsterdam (Netherlands)

08:00

-
STARTING PRICE

$863 or €719

DURATION

9 nights

DEPARTURE DATES

EMBARKATION PORTS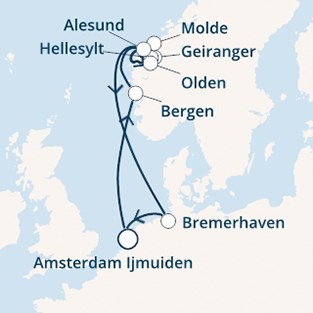 Send Your Request
Book Online