Costa Pacifica - Antilles, Dominica, Virgin Islands & Dominican Republic
Santo Domingo, St. Lucia, Barbados, Guadeloupe, Roseau, Antigua, St. Maarten, Tortola & La Romana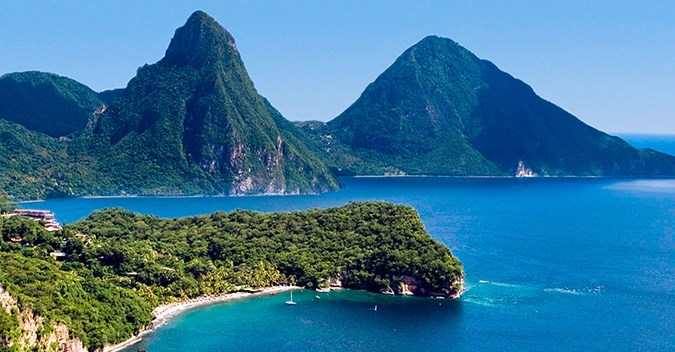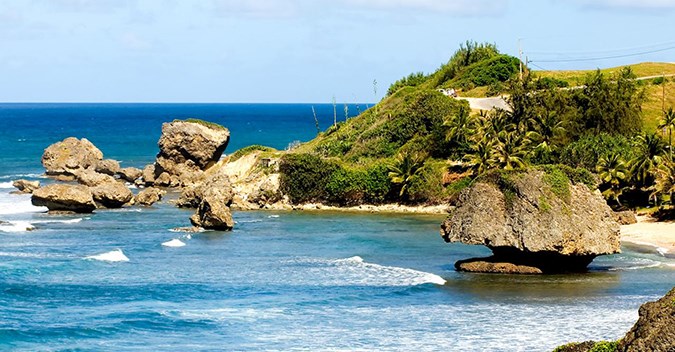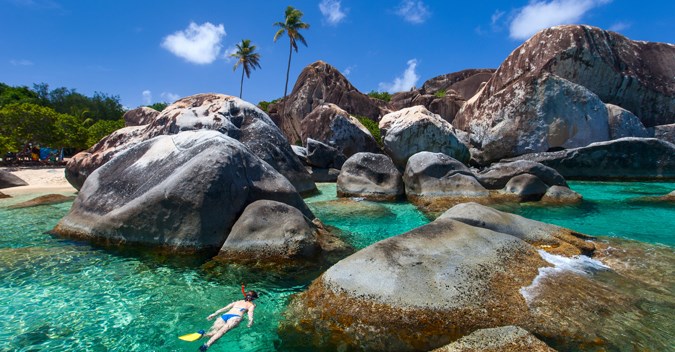 Highlights
There's so much to see and to do in Barbados! From swimming with friendly sea-turtles to exploring the breath-taking beauty of underground caves and other natural attractions or scenic spots, to lounging on some of the Caribbean's best beaches.

Powdery white-sand beaches, lush green mountains, and sheltered, yacht-filled harbours characterize the island of 

Tortola.

A

ntigua's

 shoreline is washed almost exclusively by the Caribbean Sea and is hugged by 95 miles of superb coastline.
Day 1

Santo Domingo
(Dominican Republic)

-

23:59
Day 3

St. Lucia (Antilles

)

09:00

19:00
Day 4

Barbados (Antilles)

07:00

18:00
Day 5

Guadeloupe

 (Antilles)

09:00

23:00
Day 6

Roseau (Dominica)

08:00

18:00
Day 7

Antigua (Antilles)

08:00

18:00

 
Day 8

St. Maarten (Antilles)

08:00

19:00

 
Day 9

Tortola
(British Virgin Islands)

07:00

14:00

 
Day 10

La Romana
(Dominican Republic)

08:00

-
STARTING PRICE

$729 or €729

DURATION

9 nights

DEPARTURE DATES

EMBARKATION PORTS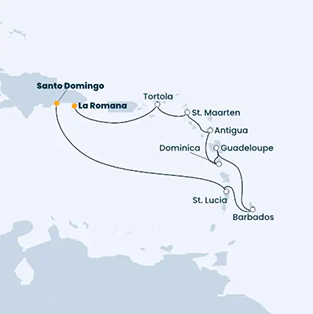 Send Your Request
Book Online