Costa Venezia - Turkey & Greece
Istanbul, Izmir, Bodrum, Mykonos, Piraeus/Athens, Istanbul, Kusadasi , Rhodes, Heraklion/Creta & Istanbul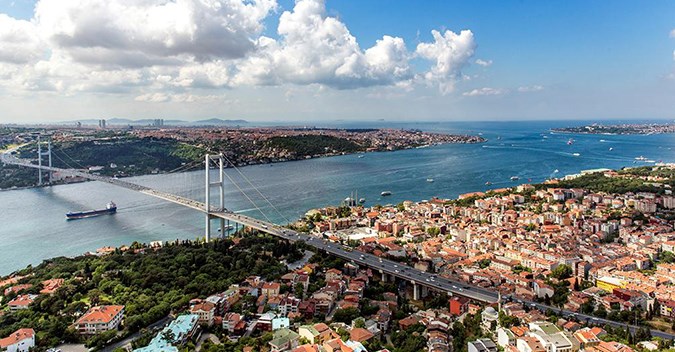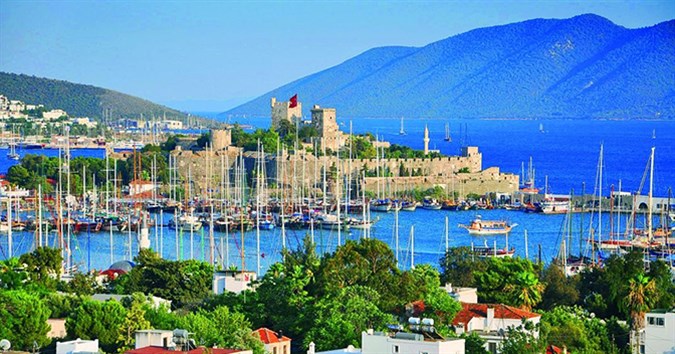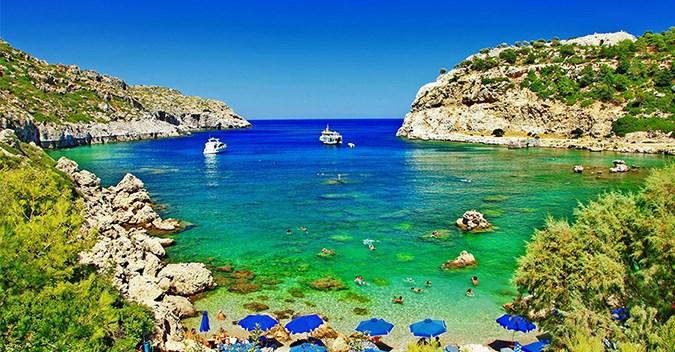 Highlights
Istanbul

, largest city and principal seaport of Turkey. It 

is liberally scattered with glorious remnants of its long and illustrious history, and the sightseeing there will impress even the most monument-weary visitor.

Izmir is not only unique by its metropolitan city but also with the various important tourist destinations around it such as Alacati, Cesme, Kusadasi, Ozedere, etc…
Mykonos is the great glamour island of Greece and happily flaunts its sizzling St-Tropez-meets-Ibiza style and party-hard reputation. 
Kuşadası is a beach resort town on Turkey's western Aegean coast. Its seafront promenade, marina, and harbor are lined with hotels and restaurants.
Rhodes combines cosmopolitan vibes with medieval architecture in a unique way.
Sunday

Istanbul (Turkey)

-

-
Monday

Istanbul (Turkey)

-

17:00
Tuesday

Izmir (Turkey)

14:00

21:00
Wednesday

Bodrum (Turkey)

10:00

20:00
Thursday

Mykonos (Greece)

09:00

20:00
Friday

Piraeus/Athens (Grece)

09:00

20:00
Sunday

Istanbul (Turkey)

08:00

-
Monday

Istanbul (Turkey)

-

18:00
Tuesday

Kusadasi (Turkey)

18:00

-
Wednesday

Kusadasi (Turkey)

-

18:00
Thursday

Rhodes (Greece)

08:00

20:00
Friday

Heraklion/Creta (Greece)

08:00

20:00
Sunday

Istanbul (Turkey)

08:00

-
STARTING PRICE

$792 or €659

DURATION

14 nights

DEPARTURE DATES

14, 21 & 28 August 2022
04, 11, 18 & 25 September 2022
02, 09, 16, 23 & 30 October 2022
06 November 2022

EMBARKATION PORTS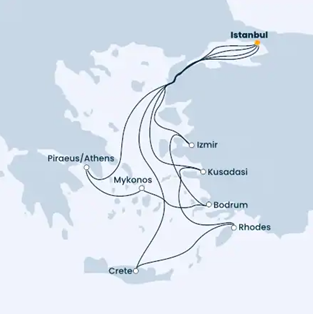 Send Your Request
Book Online